Horizontal & Directional Drilling (HDD)
---
Flow Kleen Utilities brings a competitive advantage to every project: keeping the fluids and the machines running. Our team consists of on site management, hydro-excavation, directional boring and liquid construction waste management solutions.
We combine our services to bring our clients satisfaction and ease to projects. We plan, we daylight, we drill, we manage our waste. Ask us about our advantage.
We are here to stay and serve our community and surrounding neighborhoods. Since 1985, we have been making our mark.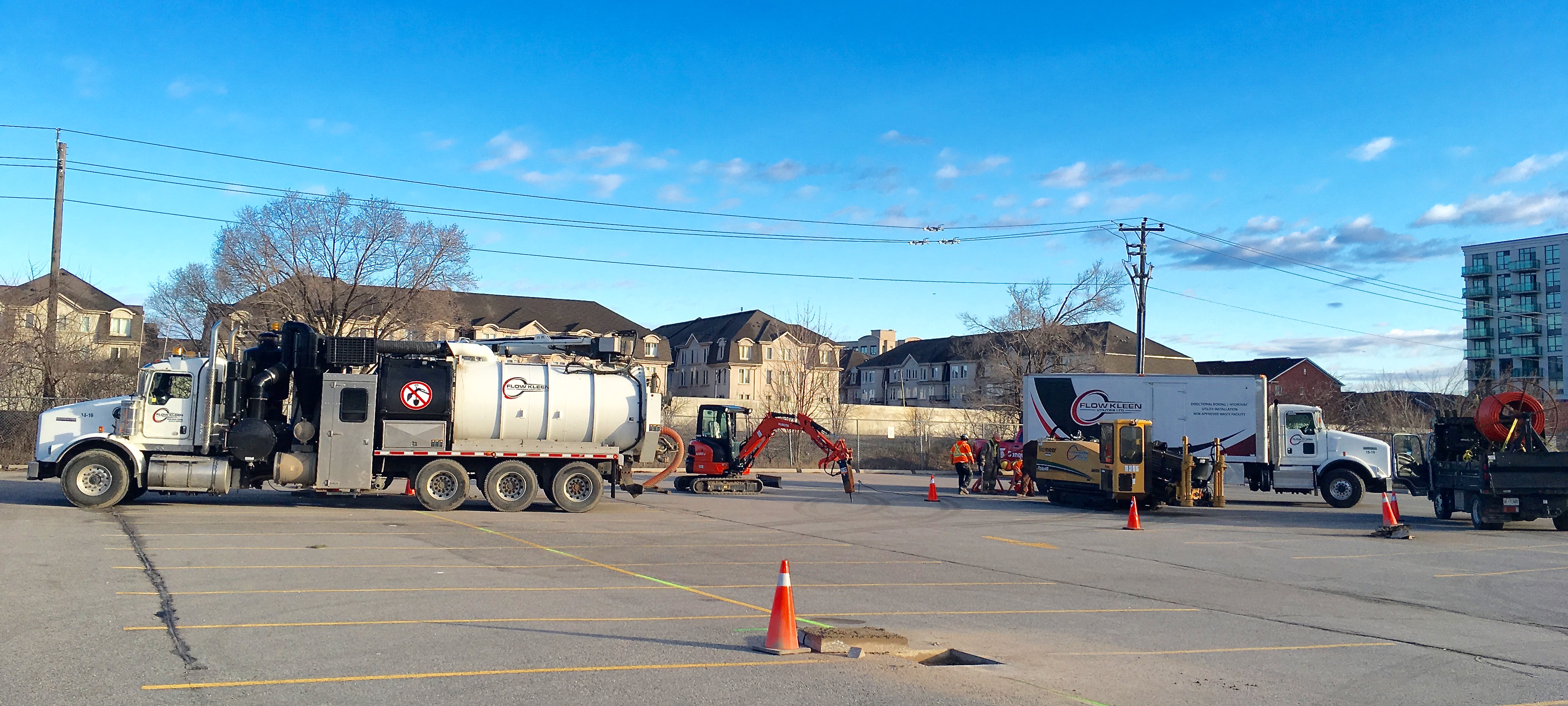 HDD for Telecommunications
---
Helping manage the overall production of the telecommunication projects by preparing, planing and delivering. Our team works as a unit within the fibre optic project scope. We assist in planning, we send in the hydrovac, we show up to drill and clean any sign of us being there.
Many neighborhoods are undergoing fiber upgrades needing directional drilling services. We come in competitively for large or small projects, being a full turnkey underground solutions.
Flow Kleen moves into the residential or commercial area and mapping out the running line for the conduit sleeving for the telecom installs. Our vac team is right behind us to daylight the utilities before our horizontal drill team arrives.
Installing fibre optic networks in residential and commercial neighborhoods is a large part of community development. Many service providers are commencing projects that include horizontal bores, hydro-excavation and manpower. We are capable of full turn key services, including ped to ped tie ins, fibre splices, tree tunneling and project management.
HDD for Electrical
---
Horizontal boring is quickly becoming a underground rebuild solutions for hydro, electrical lines and conduits that need to run underground. Providing solutions to get from transformers or the main connection to another point is often done with drills for little to no ground disturbance.
Electrical utility companies will often use directional drilling methods for various projects. Busy intersections are mostly all subject to drilling along with getting conduit under parking lots for lighting projects or electric car services. Security camera installation can also be done by directional drilling.
No project is to large or too small. Homeowners, condo owners and property managers are finding a need for horizontal drilling for various applications on their projects. Knowing what is underground and being safe is always the most important part of the job.
Working hydro and electricity ensures safe working procedures are all times. We expose all underground infrastructure, apply the knowledge of the electrical safety courses and have have a zero tolerance for unsafe practices.
HDD for Water
---
Waterline installation is a large part of Flow Kleen's projects and rhelm of expertise. Trenchless drilling methods are often used for residential and commercial projects. Residential waterlines are often asked to be done via horizontal drill for fast and efficient water service. Some large residential landscape projects can benefit from horizontal drilling to install irrigation lines and pool lines and rainwater harvesting feeder lines.
Municipal water and wastewater directional bore happens in areas that are dense in underground utilities. We are equipped to manage a large portion of the underground need for such application projects. We have the equipment and the manpower to bring to your job site. Flow Kleen can accommodate exposing all utilities, along with drilling the pipe. Fusing and pipe handling is also part of the projects that we work
Other applications of trenchless waterline install includes animal and horse watering troft lines, waterlines from wells to home, waterline from lake/river to cottage. IN great ground conditions with landscapes that don't want to be disturbed, directional drilling is your fastest and less disruptive method to install conduit.
Municipalities have also had great success installing drainage lines in sport-fields with a trenchless methods.
HDD for Energy
---
Application of oil and energy via horizontal drilling methods are becoming more popular in Ontario with large directional drills with mass amounts of pullback and torque.
Residential owners going through microfit program often use directional drilling to install the conduit for their solar application. Any type of underground installation of conduit can be routed along through and passed by vid HDD.
Geothermal lines under buildings are often used via directional drilling methods to get under building and driveways.
© Copyright 2015 Flow Kleen Technology Ltd.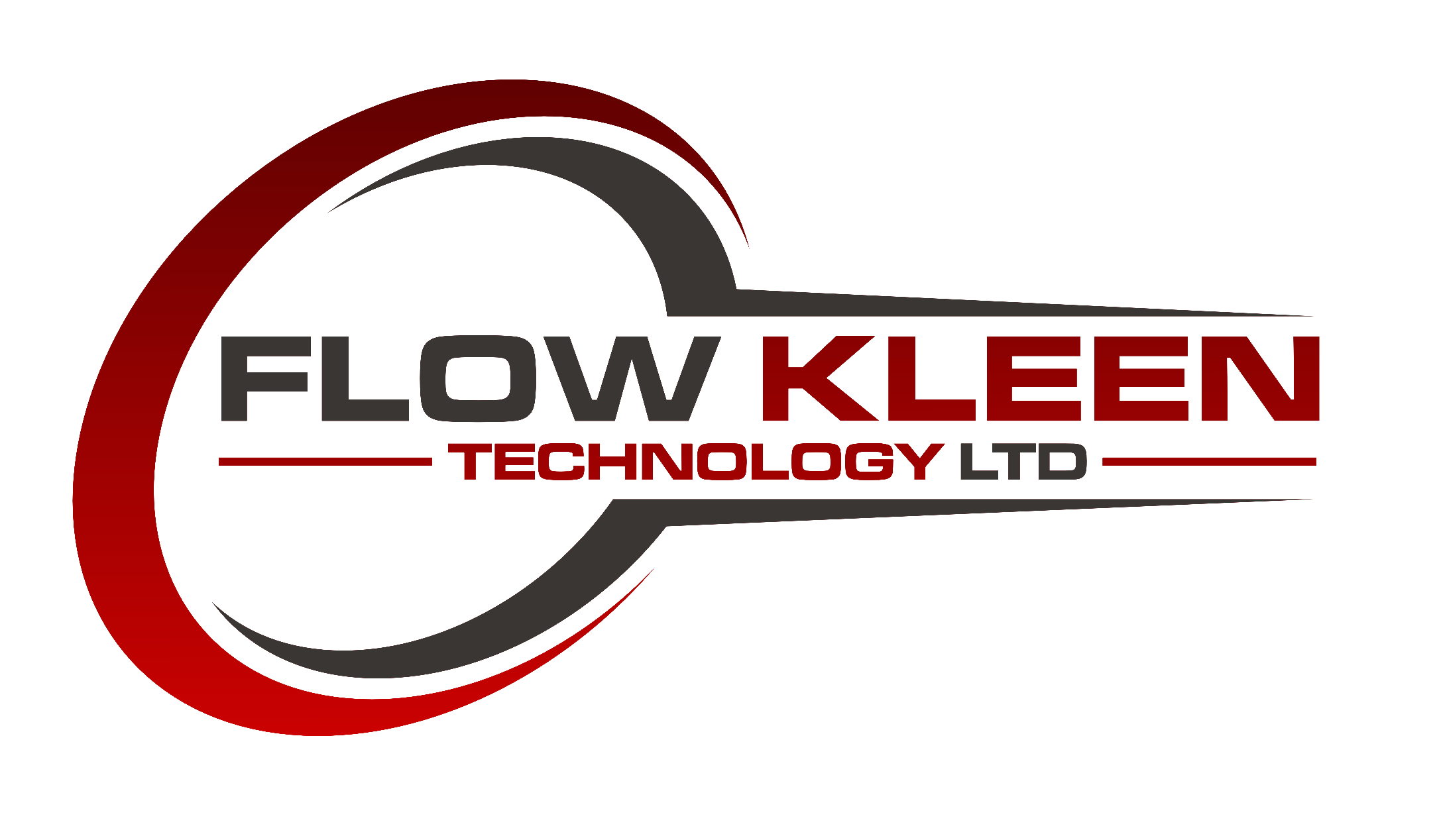 We'd love to hear from you.
To request a truck or other services, please be as detailed as possible. A member of our staff will need to call you to confirm so please leave a telephone number. Feel free to send questions, remarks and comments or email us directly info at flowkleen dot com.

Flow Kleen Technology Ltd.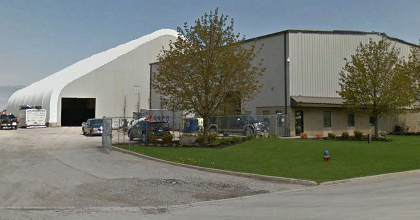 Phone and Fax numbers.
Office: (905) 643-7800
Directional Drilling: (905) 818-4628
Hydrovac Services: (905) 975-0631
Facsimile: (905) 643-6471
Mailing Address (click for directions)
841 Arvin Avenue, Stoney Creek
Ontario, Canada L8E 5N8